Pandemic has hit all of us, including our furry friends.
Our pets, locked in homes, miss the pre-covid times as much as we do. They miss jumping around in the parks, racing with the other pets.
Work-from-home is the new normal. But, work-life balance has gone for a toss, putting us-the pet parents, in a tough spot. Over-burdened by work, we are unable to give the needed attention to our pet babies.
While we still cannot risk to take them out for walks, we can certainly cheer them up while staying at home. You ask how? Furrble, at your rescue! Check out this blog to know some ways to make our pets feel paw-sitive and happy!
1. Feed them right, they'll smile bright!
We are not alone who have gained some extra pounds during this lockdown. Our pets, too, have put on weight.According to the survey conducted by Wakefield Research of Banfield Pet Hospital, about 33% of pets have gained weight since the lockdown. With no exercise and food full of preservatives, our pets' health needs immediate attention.
It is high time to ditch these packaged foods and opt for alternatives. You can make them home-cooked food as per their needs and requirements, after consulting a Vet. If you are a parent to a Labrador Retriever, you can check out our Labrador Retriever Nutrition Guide 101. Happy feeding:)
2. Play Date with you!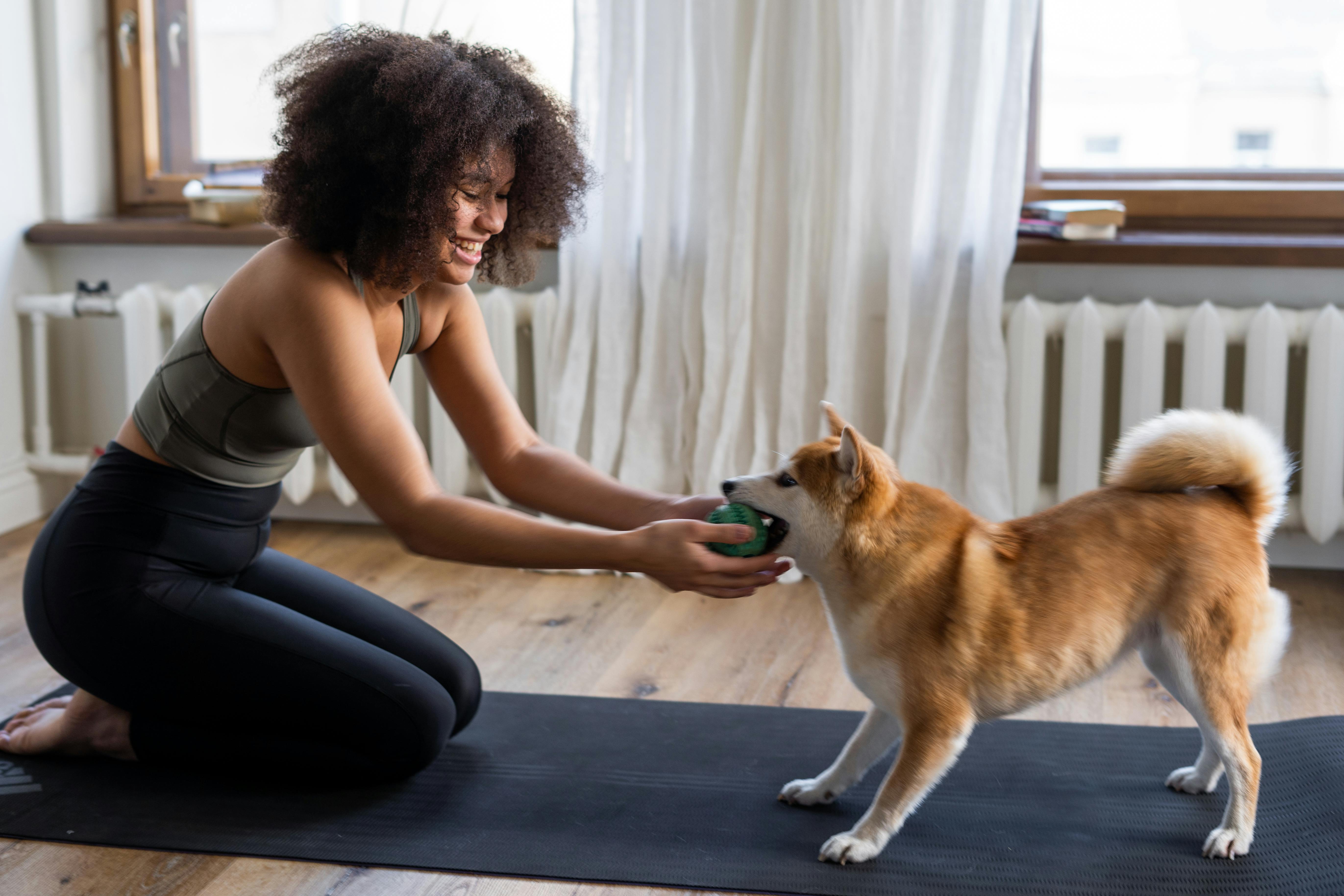 Lockdown has not only affected our pets' physical health but also has impacted their mental and emotional well-being. Feeling trapped inside the house, with their pet parents busy with work, they have felt lonely and distant. While we communicate with our friends via video-conferencing tools, our pets stay at home feeling abandoned. But we can help them.
Our pets love playing and cuddling with us the most. Give them all the attention in the world, and they would be ecstatic. And they wouldn't want to leave this play date with you. While it may not be possible to spend the whole day with them daily, dedicating some time every day would be great. You could even buy some toys that would keep them entertained even when you are dissolved in your work.
3. Pet Spa-day!
While many men are sporting the bearded looks, our goofballs are not behind either in showcasing their tresses. But just like us, pets need their grooming sessions. Long-hair may become a breeding ground for bacteria and fungi, thus maintaining hygiene is essential.
Get a non-allergic shampoo and it is time for deep cleansing. From giving them baths to cleaning their paws, give them a mini-pamper session. For extra effects, you can even use a hairdryer at minimum heat setting to style their hair. And Woohooo! You'll have an in-house supermodel.
That's all folks! Until next time…
We hope that you loved this chapter of Fables. For more paw-some content,subscribe to our newsletter check out our other blogs. You can also find us on Twitter, Facebook, Instagram and LinkedIn.